Second Site News #035
14 April 2008
In this issue:
Second Site Version 2.1 Build 9 Released
This is a maintenance release that includes a few new features and fixes some issues discovered since the last release. The changes are summarized here; see the Change Log for a complete list of changes.
The Picture User Item now includes a Thumbnail Option that you can use to resize images you add on Custom Pages. That option is explained in more detailed later in this newsletter.
The Show Legend property in all Chart User Items has been replaced by the Legend Position property that supports suppressing the Chart legend, placing it at the top of the chart, at the bottom, or at the top and bottom.
The new Format.Show Principal Role Name and Format.Show Witness Role Name properties control the display of role names with the tag label in Formats that show the tag label. Some users who have created Custom Formats to control role names will be able to revert to one of the standard Formats now that these options exist.
For advanced users, there is a new Transform() Scripting function. The function can be used to convert data stored in XML to HTML and insert the result into a Second Site page. See the article below.
There are also other new options, enhancements, and fixes. See the Change Log.
Thumbnail Options on Picture User Item
The Picture User Item now includes a Thumbnail Option. You can use the Thumbnail Option to reduce the size of a picture to improve the layout of the page. You can also configure User Item to make the thumbnail a link to another page or a link to the full-size version of the image.
Here are two examples that show the difference between using the full-size image and a thumbnail. Each includes an image and some text, but in one case the Thumbnail Option has been used to reduce the size of the image.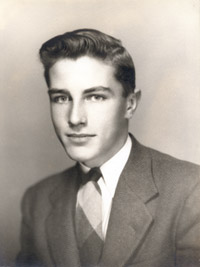 Full Size
Some text here.

Thumbnail
Some text here.
Note This option should not be confused with the thumbnail images that Second Site makes when it creates Exhibit Galleries. Those exhibit thumbnails are created automatically by Second Site as a result of the user adding an Exhibit Gallery User Item.
Using the Transform() Function: An Example
The Transform() function is a powerful addition to Second Site that can help you publish information stored in XML format. XML is ideal for information that you want to store in a structured format. Using the Transform() function, you can convert the XML data into HTML. Along the way, you can process the information: sort it, filter it, etc.
The Transform() function is an advanced feature, and even advanced users will need some guidance to use it. For that reason, I've created an example that should help. See the Transform() Function Example.
Downloads
Second Site is available via download only. See the Downloads page.
Purchases
For purchasing information, see the Purchases page.